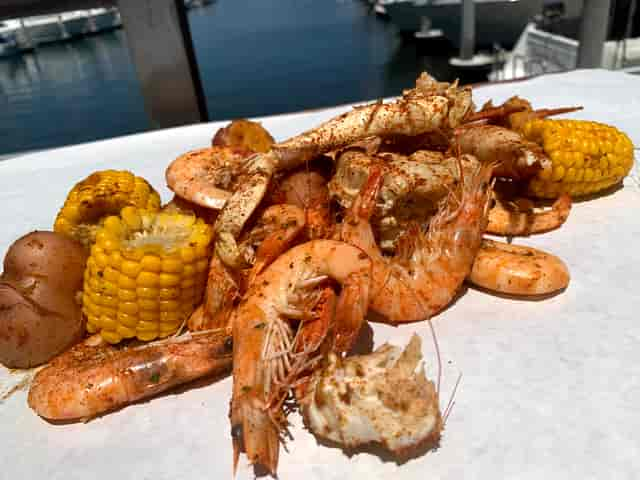 The Crab Pot Restaurant & Bar
The Crab Pot will remain open with outside seating.
We will operate with normal business hours.
Sunday - Thursday 11 am to 9:00 pm
Friday - Saturday 11 am to 10:00 pm

We thank you for your understanding & support.
Welcome to the Crab Pot Restaurant & Bar
Home of the Crab Pot Famous
SEAFEAST For Two Or More
The Crab Pot Restaurant & Bar is a fun and casual restaurant specializing in delicious seafood. What makes this particular restaurant famous is its incredible Seafeast. There are four different varieties of Seafeast but they all have one thing in common: giant steamed buckets of seafood that are dumped directly onto the table. The most popular is The Alaskan which comes with king crab, snow crab, Dungeness crab, steamed clams, shrimp, Pacific mussels, Andouille sausage, red potatoes and corn on the cob. For those looking for a more traditional entrée, the Crab Pot has a wide variety of options. The rest of the menu is made up of fried seafood, grilled seafood, ribs & chicken, burgers and sandwiches. While the seafood options are delicious, there are plenty of beef and chicken dishes as well like the colossal bacon cheeseburger, barbecue ribs and grilled chicken breasts with seasonal vegetables.